Reddit calls itself "The Front Page of the Internet", and there's never been a more appropriate slogan.  It's s a fascinating mix of interesting news, cool links, social commentary and computer nerdiness all rolled into one.  Sounds like the ideal place to promote a website, right?
Well, it can be, but like all online communities, there's a certain degree of "reddiquette" to follow.  Do it right, and you'll be seeing a measurable stream of targeted traffic. Do it wrong, and you'll be down voted into nothingness.
To start marketing your business on Reddit, it's helpful to follow this road map.
Create an Account
First, you'll need to register for a Reddit account. Consider picking a username that includes a brand keyword as well as a personal name. If you can attach a real person to your marketing activity, everything will feel more authentic.
Set Up a TrackReddit Account to Receive Alerts
TrackReddit (with free and premium features) can send you alerts when your chosen keywords or phrases are used on Reddit. This allows you to quickly jump in when users mention your brand and also to engage in conversations around the exact topics or product types that are important to you.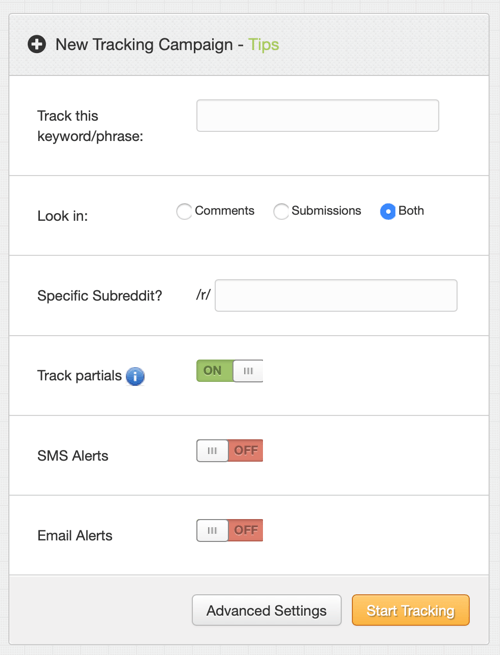 Build Your Feed
Go digging for all of the subreddits that might be relevant to your brand. The default front page is a good place to start. Then to uncover smaller, more niche communities, look at the recommended communities within a subreddit sidebar and do a Google search for "Reddit + [industry keywords]" (swapping in the topics or keywords that matter to you).
Listen and Lurk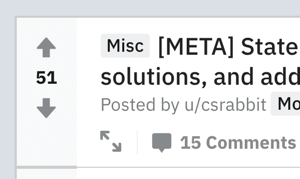 Check in on Reddit daily and browse your feed and view discussions.
Start upvoting and adding comments where you can contribute.
Get a sense of what kinds of content your target communities find engaging and the general average time when top posts are submitted.
Ramp Up Participation
Before you start submitting original content, adopt a regular commenting cadence. No, this is not like an exercise program where you get your 10 comments in a day. You have to actually contribute, taking the time to engage in discussions, answer questions, and share in jokes.
Share Unique, Original Content
Create a piece of content solely for your target Reddit audience (the next section covers what types of content are popular on Reddit), but don't be upset if it doesn't get a lot of attention. Just as every Facebook post doesn't go viral, not every Reddit contribution will become a mega-hit. If you get a few positive comments and a few upvotes, that's a start.
Be Consistent
Keep at your Reddit activity. No social media platform is an instant ATM machine of ROI, and Reddit is no different. Play the long game and continue being an active, worthwhile contributor to the community.
Once you get through the roadmap above, the next questions brands typically have are related to frequency and volume.
Unfortunately, there's no perfect answer here. Some subreddits are larger and more active than others. Some subreddits expect more or less original content from users than others.
Remember: Using Reddit as a marketing platform is advanced organic marketing, so you need to tap into your marketing experience to figure out the best plan of attack for your chosen audience.
Top Read: How to Rank Your Content on First Page of Google and YouTube 
Meanwhile, Reddit is one of the biggest social media websites, and if you have not taken advantage of it to promote your business;
You can change that right now with this course!
Reddit Marketing Blueprint.
In this course, you will learn
how to quickly get your Reddit seniority high enough to make posts and comments anywhere on Reddit to promote your business and products.
You will also learn subreddits where you can promote your products.
With this course, you will be able to promote your blog posts, YouTube videos, send traffic to your website, and boost sales.
Sign up for the course now, and start growing your business through Reddit. Plus, be pleasantly surprised at just how big Reddit is, and how much of an opportunity there is on Reddit.
Reddit is the 4th biggest site for US traffic, right behind Facebook. Surprised? I was too.
Take advantage of this opportunity by enrolling in the course and learning how to make Reddit work to your advantage.
Who is the target audience?
Marketing professionals
Entrepreneurs
Online marketers
 Frequently Asked Questions
When does the course start and finish?
The course starts now and never ends! It is a completely self-paced online course – you decide when you start and when you finish.
How long do I have access to the course?
How does lifetime access sound? After enrolling, you have unlimited access to this course for as long as you like – across any and all devices you own.
What if I am unhappy with the course?
We would never want you to be unhappy! If you are unsatisfied with your purchase, contact us in the first 30 days and we will give you a full refund.
PS: You will be automatically directed to the download page once your payment is successful.
Would you want to connect, learn and share ideas about building a profitable online business? You can join over 10,000 active members right here: Online Monthly Income Forum